I'm not writing another review of the books\movies of the Hunger Games franchise. But being a major THG fan and a writer, I thought it would be interesting to try and figure out why the HG books\movies became so popular.
Of course, as any other Sci-fi or YA writer in the world, I am incredibly jealous that it wasn't me who came up with that idea. Let's be honest here. Huge respect for Suzanne Collins for doing what she did with it (well, except for writing only three books and not more :)
And it is not just about the money. The universe of HG is so incredibly complex and simple at the same time that it becomes very captivating for the readers. And you only begin to realize how amazing that universe is when you attempt to imitate it.
I see nothing wrong with being inspired with somebody else's idea. As long as you're not just copy-catting and trying to create something of your own. But when I tried to do so I failed. It turns out that all the major elements that I would want in my book are already taken by Suzanne Collins. Let's make a list.
1. A dystopian country with the evil government concentrated in the Capitol.
Who wouldn't want to have that in their book? I know I do.
2. The 12 districts fool of rebellious workers.
That is such a simple thing and yet it is so powerful. And every attempt to imitate that now becomes a reference to the THG books.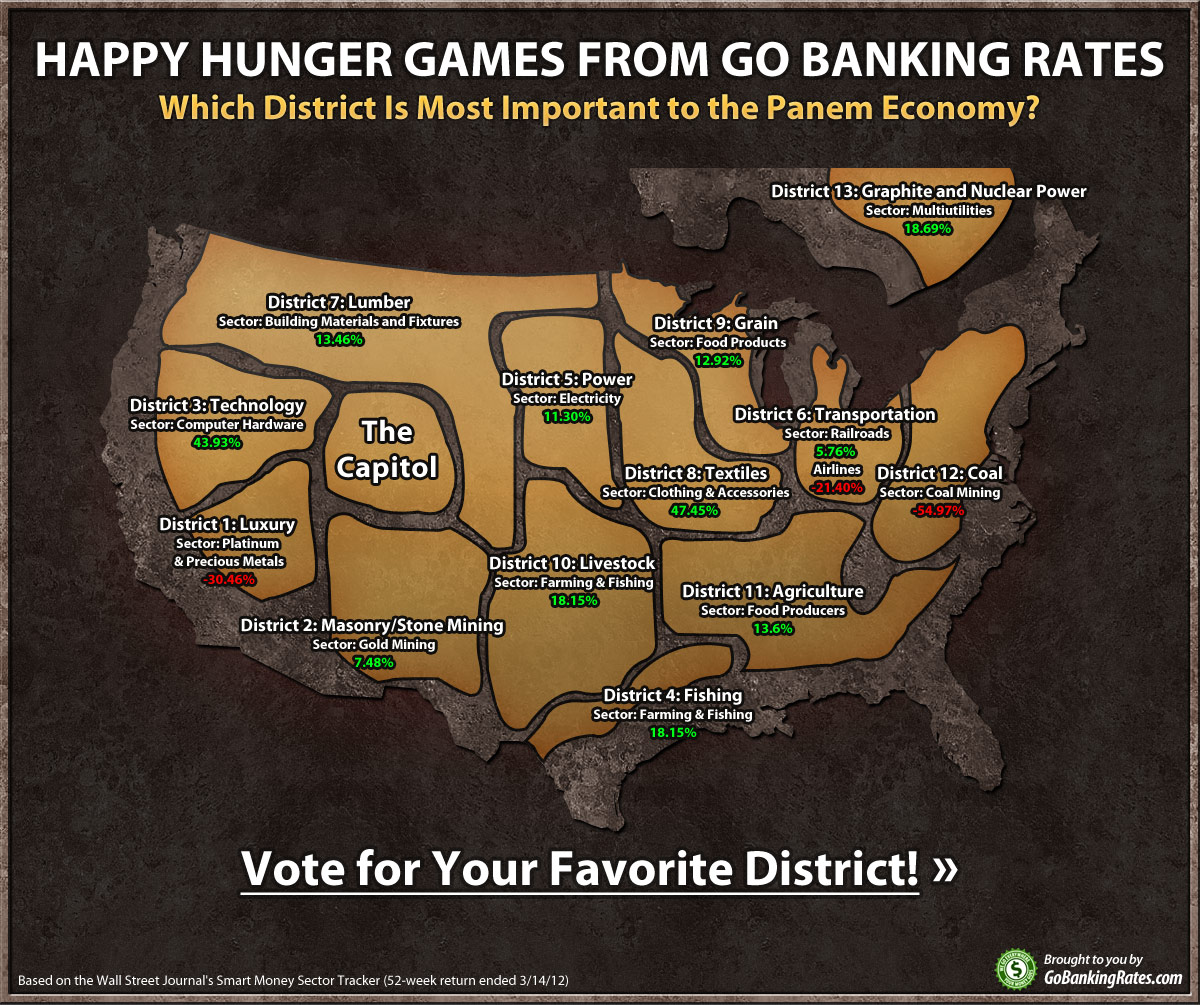 That is just incredible. That is such a powerful thing in a book. It is something that provides immediate excitement and crabs hold attention of the reader. And it is so amazingly intertwined with the hunger in the districts and how it is almost the only way to get some extra food. More so it is an event of the national scale and that makes it even bigger.
Try to create an even so powerful, I dare you. That is very complicated task.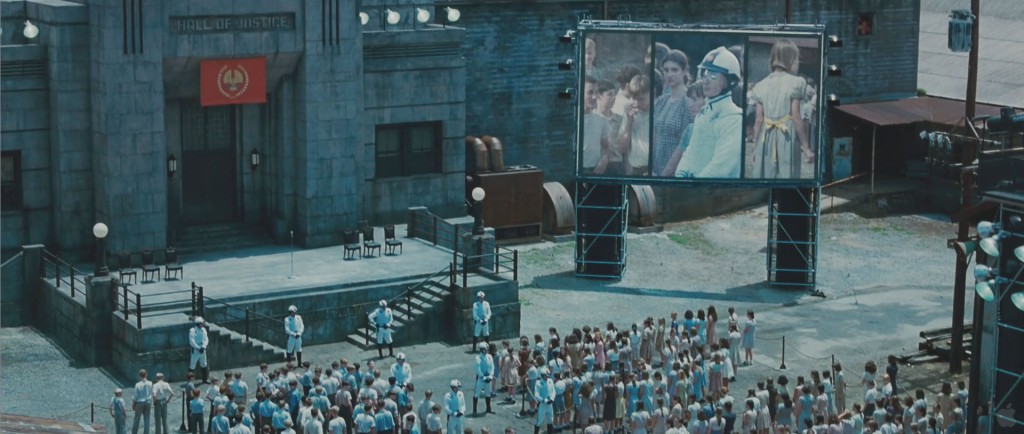 4. The difference between the life-styles in the districts and in the Capitol.
That is a very graphical thing that allowed Suzanne Collins to provide the readers with the high-fashion Capitol people who are completely crazed by what they look like (and that is so great for the merchandize department). And yet we also have people in the districts who are so simple and like us and we can totally relate to them and relate to Katniss, the main character of the books.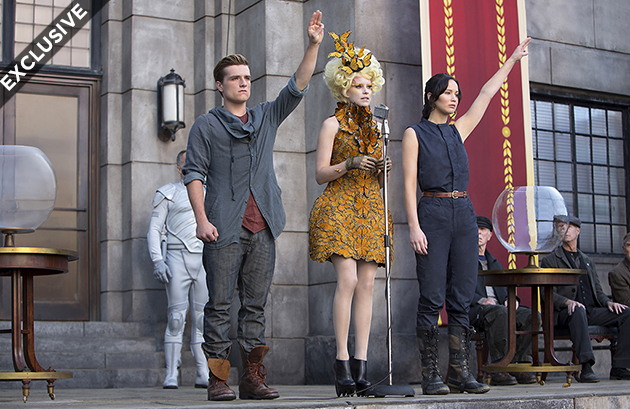 5. And finally the most exciting thing is the Arenas.
The hunger games are hold within the arenas that are different every time and that is just amazing to have something like that in the book. You can put your character outside of his normal life, outside of his comfort zone and yet not completely. It's like the parallel universes. There is life within the games and arena and there is life outside. And that creates such a unique atmosphere about it that I other writers are wrecking their heads now trying to come up with something like that.
And the most important thing is that the Author of the trilogy was able to put all of these elements together so well, and they fit together so well, that is just mind-blowing. And if it is mind-blowing for the writers then it is just super mind-blowing for the simple fans who don't think about how writing actually works.
There are still people who didn't get Hunger Games and I'm sorry for them. For one thing they should read the books first and watch the movies later. No matter how great the movies are, the books provide much more of the detail and atmosphere. And then you watch movies and you see it all come to life and it's amazing. We are so lucky that Jennifer Lawrence agreed to play Katniss, thank you
J
So, yeah, that is basically it. That is what I think about the HG.
And yeah, also I wanted to say a few words about why Suzanne Collins is not writing the 4th book. I wrecked my brain recently trying to figure out how it could all be continued. The story was wrapped, clearly. And we fans want it to continue no matter that it already ended. But there is just no logical way to put all the same elements together and make them work. The drama was resolved. Putting Katniss into another Arena would be so far-fetched. Even if there was another government that would decide to revisit the concept of the games why would they put Katniss back in and even if they did she would end up dying this time around for sure. And what about Peeta? Would he be there in the Arena with Katniss again? It's just not coming together in any way. That is why there is not going to be another book in the series or at least not about Katniss. And without Katniss it wouldn't be the same.
Maybe Suzanne Collins could stretch the drama for, say, five books while she was still writing them. Well, maybe she could. But she didn't. The ship has sailed. And that was her choice and I respect her for that and I am waiting for her next book to surface and be even more incredible, if that is possible.
So, thanks for reading this. I hope I made any sense
J
Yours,
Perie